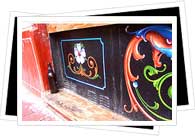 Argentina's fascinating and unique culture is an ecelctic mix of strong european influences fused with indigenous tradition. The country's turbulent past has also given rise to passionate creative expression through literary and cinematic production, diverse architecture and a buzzing music and dance scene.
Today, culture and the arts in Argentina are inextricably linked, the arts being an excellent way to understand the rich culture of the country. The huge number of museums from the grand ones of Buenos Aires to the small, local exhibitions all go some way to inform us about every aspect of the culture, from history and marine life to indigenous tribes and wine fermentation.
The diverse collections of art which showcase works by some of the most prestigious Latin American and European artists is another symbol of Argentina's cultural diversity and position as an international artistic centre.
From the tango to the traditional fiestas, Argentina continues to grow as an artistic and cultural role model throughout the Americas. Click on the links to find out more: