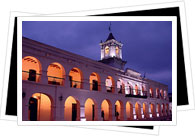 Argentina's interesting history and cultural diversity has given rise to a large number of museums where you can broaden your understanding of the country. Argentina's museums range from archaeological and historical to impressive collections of modern art and serve to place the country at the forefront of a buzzing arts and culture scene. Whatever your interests every region of the country will have something to tickle your fancy and it is well worth checking out what local temporary exhibitions coninside with your stay. Here we have summarised the most popular museums in Argentina as a starting point for your cultural exploration of the country.
Museo Histórico Nacional
The National History Museum is the perfect place to begin your Argentine adventure and makes an interesting trip for those that are really hot on their history as well as those that want it all explained from the beginning. The museum deals with every aspect of Argentina's past, bringing us right up to date with modern day life in the country. The exhibits and artefacts are varied, well displayed and fascinating for all ages.
Address: Defensa 1600, Buenos Aires (San Telmo).
Museo de Arte Latinoamericano de Buenos Aires (MALBA)
Whilst Buenos Aires has a wide range of art museums, this one is a personal favourite. The museum is home to Eduardo Constantini's extensive collection of Latin American artwork including works by super famous artists from all over the continent including Diego RIvera and Frida Kahlo.
Address: Avenida Figueroa Alcorta 3415, Buenos Aires (Palermo).
Museo Evita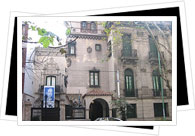 A trip to Argentina isn't complete without a trip around this shrine to one of the country's biggest icons. Eva Perón's, or Eva Duarte as she was formerly known) museum was opened in 2002 to conmemorate the fiftieth anniversary of her death. From the contents of her wardrobe to her funeral mask, the Museo Evita contains everything you could possibly want to know about the life of this extraordinary woman can be found here.
Address: Calle Lafinur 2988, Buenos Aires (Palermo).
Museo de Arte Hispanoamericano Isaac Fernández Blanco
This Hispanic Art museum named after its' original creator is a wonderful place to see beautifully maintained artefacts in an attractive eighteenth century building. The permanent collections include artwork and silverware as well as some sacred exhibits and religious paintings.
Address: Calle Suipacha 1422, Buenos Aires (Retiro).
Museo Municipal de Bellas Artes Dr. Génaro Pérez
This lovely art museum contains local Cordoban art as well as national Argentine pieces from the early nineteenth century right up to modern day. The main interest is to see the development of the Cordoban School of Art over the years.
Address: Avenida Gerneal Paz 33, Córdoba, Argentina.
Museo Municipal de Bellas Artes Juan B. Castagnino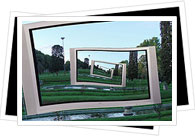 One of the most highly recommended art museums in Argentina is undoubtedly this one in Rosario city. The enormous collection displays over 3000 pieces of Argentine and European artwork in 35 rooms. The most interesting thing is that the museum is moving with the times and constantly thinking of ways to renew itself and make its collections relevant to modern day life. A recent collection of 'Urban Art' has been included and the temporary exhibitions are always very interesting.
Address: Avenida Pellegrini 2202, Rosario, Argentina.
Museo Histórico del Norte
Housed in a stunning eighteenth century building, the History Museum of the North is a brilliant place to learn about the history of Argentina's northern regions. The exhibits are beautifully displayed and contain really interesting pre-inca, inca and jesuit artefacts.
Address: Plaza 9 de Julio, Caseros 549, Salta, Argentina.
Museo Folclórico
Let your imagination sun away with you at this folklore museum. Showcasing ceramics detailed with mythical legends and lots of information about the components of Argentine folklore, this is a great place to learn about the traditions of the culture.
Address: Calle Pelagio Luna 811, La Rioja, West Argentina.
Museo de Ciencias Naturales (Museo de la Plata)
This brilliant Natural Science museum was founded by Francisco Moreno, the celebrated explorer of Patagonia and Nahuel Luapi. Housed in a pillared barroque building, the museum and covering four floors, the exhibits in this museum are so diverse that there will be something of interest to all visitors, from artwork to egyptian tombs, cosmic observation rooms and the evolution of man. This is truly a must-see museum.
Address: Paseo del Bosque, La Plata, Las Pampas Argentina.
Museo del Vino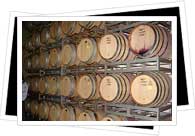 For a break from history and art, why not try the interesting Wine Museum at the Bodega La Rural. In the setting of this brilliant winery you can see how wine production has developed over the years. The museum contains more that 4500 artefacts from the antique crushers used in the past to the huge stainless steel machinery used in wine production today for mass production.
Address: La Rural, Montecaseros 2625, Coquimbito, Maipú, Mendoza.
Museo de la Patagonia Francisco P. Moreno
Undoubtedly the best place to learn about Argentine Patagonia. Named after the famous explorer of the region, this museum was opened in 1940 and is an important source of information about this magical area of the world. You can learn all about the different indigenous groups that lived in Patagonia including the Tehuelches, Yamana and the Mapuches. There is also fascinating evidence as to the presence of mankind in the region 13,000 years ago. Wildlife lovers will be able to learn all about the different animals they are likely to find in Patagonia.
Address: Centro Cívico 8400, San Carlos de Bariloche, Argentina Lake District.
Museo del Fin del Mundo
The 'end of the world' museum contains fascinating information about the iciest part of
Argentine Patagonia
. With artefacts dating back 8000 years, this little museum gives a well rounded insight into how life evolved in the region. Some of the museum is dedicated to the penal colony which was once found here, and there are displays of the interesting things that have washed ashore in the abominable shipwrecks around the glaciers. There is also a collection of stuffed birds to prepare you for what you are likely to see when exploring southern Patagonia.
Address: Avenida Maipú 173, Ushuaia, Argentina.