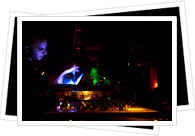 Nightlife in Argentina is just about as eclectic as you can get and you will have ample opportunity to try a bit of what you know and love, as well as experiencing some new things characteristic to the country. From the urban centres that are at the cutting edge of the modern art world to the provincial towns where local customs rule, Nightlife in Argentina is something to be explored, understood and above all, enjoyed.
Theatre
In terms of theatre, Argentina is a great place to catch an interesting performance and cultural calendars are full up throughout the year in the big cities. Avenida Corrientes in the City of Buenos Aires is where the largest concentration of theatres can be found. Productions can be anything from local Argentine theatre groups to large international performances. Theatre fanatics should not miss the opportunity to visit Córdoba's stunning Teatro del Liberador San Martín or an atmospheric production staged in the Jesuit Crypt.
Restaurants
A good meal will never be far away in Argentina and there is an enormous range of restaurants throughout the country. Mendoza has some of Argentina's most top notch eateries and your dining experience is made even more unforgettable by the exquisite wines produced in the region. Buenos Aires is at the height of style and experimental modern cuisine - between the neighbourhoods of southern San Telmo and northern Recoleta you can find anything from traditional Argentine grills, italian restaurants, all you can eat buffets and swankily designed modern lounges. For more wholesome bohemian style munch check out student filled Nueva Córdoba in Argentina's Córdoba, whilst traditional Argentine fare is at its best in Salta.
Music, Bars and Nightclubs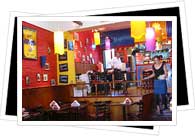 The Argentine music scene is one of the most eclectic in all Latin America and is what makes the nightlife in Argentina so special. This musical diversity is apparent throughout the country in live music venues, bars and nightclubs. Whilst the rhythm of the tango is sure to characterise much of your trip to Argentina, there is much more in the way of music just waiting to be discovered...
Classical music can be heard all over the country and the Casa de Cultura in Salta is an especially good place to see some as it is also home to the Salta Symphonic Orchestra. Salta is also probably your best bet for catching some traditional Argentine music and dance. The city of Buenos Aires has a bit of everything and some particularly good live music locales where jazz and blues is the order of the day.
For clubs and bars you can't fail to have a good time as Argentina is home to millions of different places filled with party people. If you are looking for a modern music scene with international big name dj's and impressive venues, you can't do much better than Buenos Aires. Clubs and bars in Argentina's trendy capital are at the forefront of modern entertainment and you can find just about anything from electro, house, drum 'n' bass and techno to funk, soul, salsa and tango. Take a peek at our guide to Entertainment in Buenos Aires for more information.
And the fun doesn't stop outside BA, if it's glamour and glitz you're after then head straight to Rosario, where the party isn't complete without some VIP's. For a more relaxed vibe join the students in Córdoba or you could always sweat it out with the fun loving party animals in Mendoza or Bariloche. Nightclubs and bars in Salta tend to be more traditional and latin american music abounds.