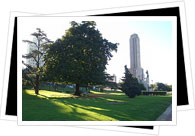 Argentina's Rosario is a buzzing port city located on the shores of the Paraná river, making it an important component in Argentina's export business. As the largest city in the Santa Fe province and the third largest in the country meaning it is a hub for social activity, entertainment and excitement. As well as its industrial prospects, Argentina's Rosario city is known for being the birth place of Che Guevara and is well catered towards tourists. Rosario is also a cultural centre which gives it a creative vibe and puts it at the forefront of the Argentina's contemporary arts scene, there is undoubtedly plenty to do in this attractive and vibrant destination.
Sights in Argentina's Rosario City
The city was first inhabited in 1720, however this was not authorised by the Spanish meaning that until Independence was granted in 1816, the city was somewhat paralysed and unable to develop. Rosario's main 'boom' came between 1869 and 1914 when the population shot up and the city became one of the most important ports in the country. Argentina's independence is therefore valued especially highly in this city of over one million inhabitants and the enormous Parque de la Independencia is one of the nicest spots to visit. The Monumento Nacional a la Bandera is another tribute to Argentina's independence as well as celebrating the country's past and future. The 78 metre high monument depicts an enormous ship sailing towards the future and marks the tomb of Manuel Belgrano, the designer of the Argentine flag. Rosario's architecture is generally quite modern and tends to be representative of the early twentieth century. However, the Cathedral was built in the late nineteenth century and is a graceful building complete with bell towers and dome on one side of the plaza 25 de Mayo. Rosario is especially hot on museums, in particular, the Museo Municipal de Bellas Artes Juan B. Castagnino is a must see with its splendid collection of European and Argentine art, it has been rated one of the best in the country. For Latin American and an unusual collection of Indigenous art and exhibits head to the Museo Histórico Provincial Dr. Julio Marc which has a really varied collection to enhance your understanding of Latin American culture. The riches owned by the Estévez family are displayed in the Museo Municipal de Arte Decorativo Firma y Odilio Estévez - it's well worth a look just to see the extensive collection of things that money can buy, including an original by Goya.
To relax after all that culture, Rosario is perfectly equipped with a 20km long riverfront street called La Costanera. This is a great place to go for a stroll, sunbathe and swim and the most popular beach is undoubtedly La Florida which is very pretty and brilliantly equipped. Access to absolutely stunning Delta Islands is also from the northern end of La Costanera- with beautiful subtropical temperatures and landscapes, completely un-urbanised, it is well worth hopping on one of the little boats to any of the islands, El Espinillo and Invernada being the most popular.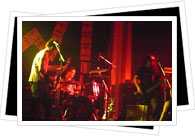 Entertainment in Argentina's Rosario City
Most of Rosario's entertainment takes place along the riverfront although there are several theatres, cafés and bars located in the central area, especially around the squares. For years the city has been a renowned hang out for some of Argentina's top artists and musicians who are drawn in by its relaxed ambience, pretty surroundings and lively arts scene.
Restaurants are varied, catering for vegetarians and carnivores alike, however, fresh fish is particularly good here. There are bars on almost every corner so you will not be at a loss in finding something to wash down your dinner with. Rosario's nightlife tends to be characterised by glitz, glamour and voguish bars, most being stylishly designed places attracting a fashionable clientele and playing cool music. The most popular area is the Rambla de Catalunya at the northern end of La Costanera, this is also where the city's main clubs are.