Best Entertainment in Córdoba, Argentina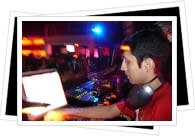 Argentina's second city is a great place to party, shop and get cultured and there is just as much choice for entertainment as there is for sightseeing, so it's well worth spending a few days to take full advantage.
Córdoba is particularly hot on theatre and the arts. The stunning Teatro del Liberador General San Martín is a brilliant place to catch an interesting show in beautiful surroundings. Similarly, the exhibitions of art, theatre and music which are put on in the Jesuit Crypt and the Cabildo are definitely worth catching. Summer nights in the Cabildo's Patio de Tango is an unforgettable experience and a great way to fuse Argentina's musical traditions and Argentina's history.
Pick up the free publication 'Ocio en Córdoba' for full listings of theatre, dance and music in and around the city.
Shopping is also great in Córdoba and the Barrio Guemes is packed with little craft and antique shops.
For nightlife, you will find a brilliant amount of choice in Argentina's Córdoba city. The massive student population also means that eating and drinking is cheap and there are often different offers to lure you in to the bars.
You will very soon discover Fernet, the typical drink of Córdoba which packs a punch and doesn't taste particularly nice which is why it is generally drunk with a mixer. Definitely worth a try but be warned that the hangovers are memorable...
Head to Nueva Córdoba and be spoilt for choice as you wander from one fashionable watering hole to another. This is also the best place for eating as there are restaurants aplenty, many with a characteristically boho-hippy feel and chilled out atmosphere.
The Mercado Norte is also a class place to pick up some cheap eats that are tasty and economical. It is also a cultural experience to mooch around the stalls and watch the locals going about their daily business. Be aware though, that unlike most markets this one is open every day except for Sundays.
For more partying the area known as El Abasto is stuffed with fun clubs and bars, many of which have live music.