Adventure Sports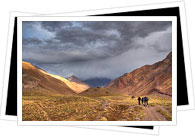 In Argentina, adventure sports abound and a good pair of walking boots or some skis may well come in handy, especially when exploring the southern regions. Here's our list of the top places to trek, ski, hike and ride your way into Argentina adventure sport heaven:
Hiking and Trekking:
Mountain Biking: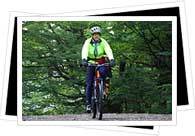 Skiing
Cerro Catedral Ski Resort, Bariloche - Extremely popular resort with foreigners and natives alike throughout the winter months. Cerro Catedral has a range of pistes for all abilities.

La Hoya Ski Resort, Esquel (Patagonia Argentina) - Another popular choice for skiing, this resort celebrates the Fiesta Nacional del Esquí (National Ski Fiesta) every September.

Cerro Castor, The City of Ushuaia - If you've travelled all the way to Argentina's most southern city, why not make the most of the icy conditions and take to the slopes at Cerro Castor? More of a challenge to reach than Argentina's other ski resorts, but less crowded and a truly invigorating experience for ski fanatics.